To enter the Syos engraving design competition and win a custom mouthpiece, please click here!
Saxl Rose saxophone mouthpiece
---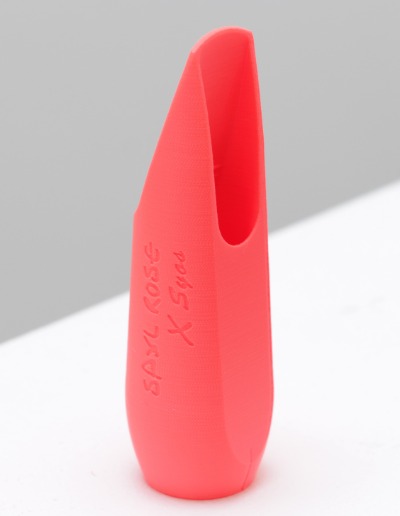 I love my SYOS mouthpiece! SYOS gets that one mouthpiece does not fit all players, and instead focuses on maximizing each player's individual sound to the fullest! I've bought two, one Alto and one Tenor, and I doubt I'll stop there!
I've been looking for a sound I would like for a long time. It's done with this mouthpiece which is very pleasant to play!
Saxl Rose
My Syos mouthpiece gives me the perfect combination of brightness and power. Never before have I had a mouthpiece that really allows me to reach the full potential of the exact sound I've been searching for!
Antonio Hancock, known professionally as Saxl Rose, is an American musician, songwriter, recording artist and producer. Really active on the new Pop Rock scene, he is playing with famous bands such as Paramore or Neck Deep.
The artist's setup
Lupifaro Gold-Series
Fibereed (Med/Hard)
Syos