Sylvain Rifflet Signature
Tenor

Saxophone

mouthpiece

30-day trial

Satisfied or your money back

2-year guarantee
---
---
Return and exchange policy

You are free to try your new saxophone mouthpiece for 30 days upon receiving it. Should you not be satisfied, you may return the mouthpiece and exchange it or ask for a full refund.
What ligature for my new Syos?

Over 60% of our customers choose the Syos ligature. Other popular choices include Rovner, BG and Vandoren.
Words from the artist
---
Sylvain Rifflet
It's beautiful! It's blue! It has this unique sound, precise and with perfect intonation across the register. And it stays warm.
French musician living in Paris, his main instruments are tenor saxophone and clarinet. He also plays flutes and toy instruments such as music box, toy piano and metalophone. He studied saxophone with Pascal Dupont, Michel Goldberg and Philippe Portejoie. Graduted from Paris conservatory, he has played in many french and european big-bands: Le Gros Cube (Alban Darche), Le Sacre du Tympan (Fred Pallem), Pandemonium (F.Jeanneau) etc …
The artist's setup
Super Balance
Rico Reserve 3.0+
Silverstein
Customer reviews
---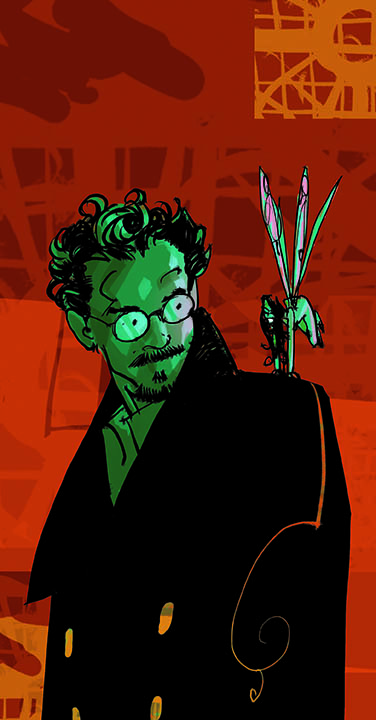 Mario A.
Easy to play despite the big tip opening and it helps me get the sound I'd like.
Joey D.
At this point, this is my primary piece and it fluctuates least during cold-hot temps, of my tenor pieces. I literally recommend it to any sax player i run into.
Luciano P.
It's very easy to play when you find the appropriate reed. It's a pleasure to play, it makes a beautiful sound. It's not too bright, a little bit dark in the low notes. Wonderful.
Luis P.
This mouthpiece sounds amazing and has a very unique sound. Couldn't be happier :-)
Alain G.
I often changed mouthpieces out of curiosity but also because in the end, even if I found a sound good, it was not my sound... Now that I have my syos mouthpiece I think I'll take a long break