Owing to the french lockdown, we can't currently craft and send our mouthpieces and accessories. We will take care of the orders as soon as we get back, hopefully at the beginning of April, on the "first-come, first-served" basis. Take care.
Tivon Pennicott
tenor

saxophone mouthpiece
---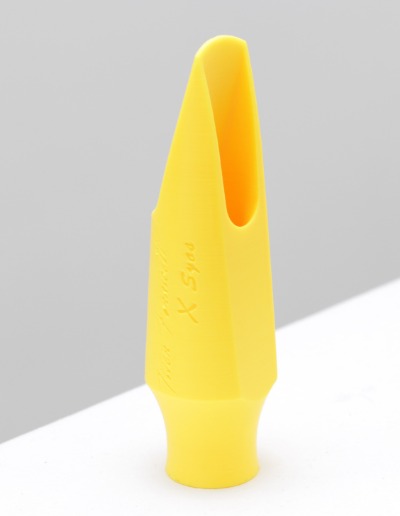 Satisfaction or your money back
"It blows easily from the top to bottom"
I have to ease of playing is the first thing I noticed. It blows easily from the top to bottom. No problem going from p to ff in all registers. Sound is beautiful, I favor ballads, and this delivers mellow and smooth. Im anxious to try the bari and alto piece that I have on order!
"Its sound is so flexible"
When I played the mouthpiece for the first time I felt in love with it right away. Its sound is so flexible, it ist possible to play every genre with it.
Love to play jazz, beautiful tone... no problem top to bottom, feels good,embrochure wise.
Tivon Pennicott
My Syos mouthpiece is uniquely comfortable for me. I can easily access my altissimo while also blowing through my low subtone notes with ease.
For years, Tivon Pennicott has been transporting audiences and listeners to a higher level of consciousness. The highly sought saxophone player, composer and multi-instrumentalist is a three-time GRAMMY Award winner, appearing on Esperanza Spalding's disruptive recording Radio Music Society (Heads Up International, 2012), and Gregory Porter's Liquid Spirit (Blue Note, 2013) and Take Me to the Alley (Blue Note, 2017) .